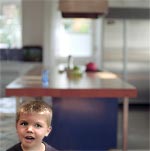 Hinds Environmental, Inc.
2975 Stanton Street
Springfield, IL. 62703
(217) 585-8970
EMAIL: info@hindsenvironmental.com


Hinds Environmental, Inc. is an environmental consulting firm specializing in asbestos and lead related issues, environmental training and environmental site assessments. Established in 1987, our goal is to act as an advocate for our clients while providing prompt, cost effective environmental solutions.
The professional staff at Hinds Environmental, Inc. is accredited by EPA and licensed by the Illinois Department of Public Health to conduct building inspections, management planning, project management and air sampling and analysis. We have provided environmental services to a variety of clients, including governmental agencies, hospitals, utilities, property managers, educational institutions, engineering and architectural firms, manufacturing and industrial operations, and to private individuals. Our depth of experience coupled with our commitment to client satisfaction are the hallmarks of our firm.
Hinds Environmental, Inc. has a full service training department that offers courses for the asbestos and lead disciplines as well as customized courses to meet various regulatory requirements. Our professional training staff has the education and practical field experience necessary to provide invaluable information throughout each course. Hinds Environmental, Inc. takes pride in the reliable advice and service provided to each of our clients.